Product Description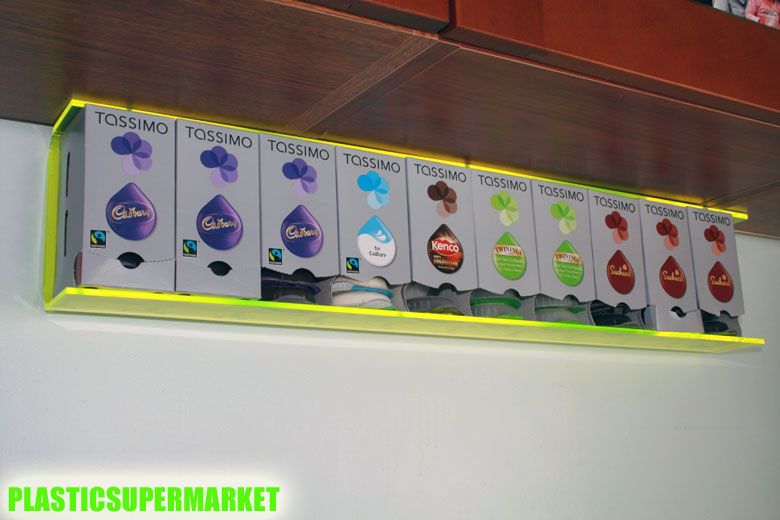 Our Tassimo Disk holders are designed to hold 4, 6, 8 or 10 packs, an ideal product to add that finishing touch to a newly decorated kitchen or simply to store your Tassimo disks and avoid clutter.
Manufactured from 5mm Cast Acrylic (PERSPEX) laser cut for that polished effect with 2 bends creating the shape.
(MADE FROM ONE PIECE and Screws Provided).
Be Inspired 2016